Some of you may know that my dream house would be a sturdy, old barn repurposed into an open-beamed, warm, welcoming home. With mountain views.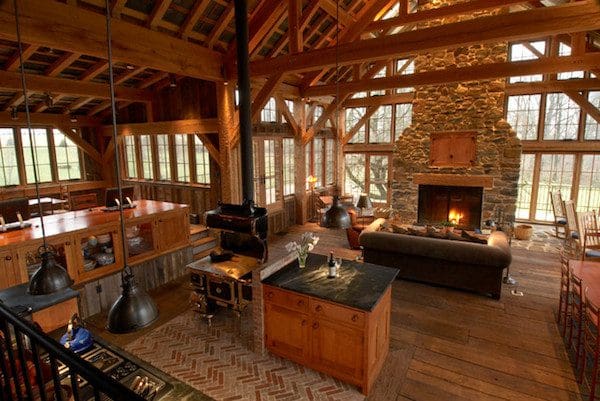 Photo: Houzz.com
Yesterday, I spoke to a group of lovely ladies in Meridian, Idaho, about re-purposeful living after loss.
I had browsed through a couple of junk stores back at home with the plan to take a repurposed item with me — as a door prize and an illustration of the message.
On a dusty bottom shelf at a secondhand store—buried beneath old wooden picture frames—I found a sturdy wooden tray with handles cut out of the sides. Ooh, I think I can make something out of this.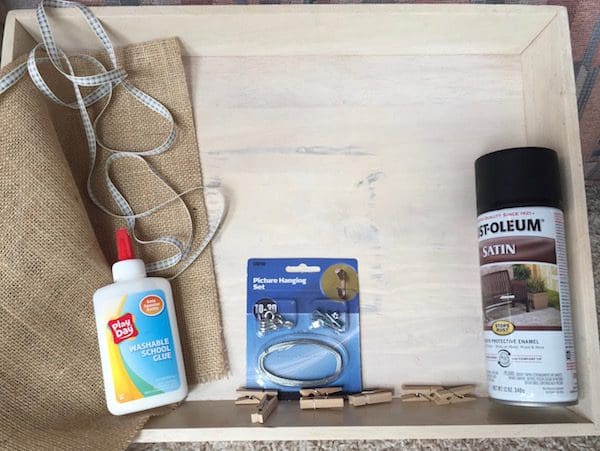 The tray was spray-painted black and roughed up a bit with sandpaper. A scrap of burlap was glued to the bottom, and with twine laced across the front, the tray was transformed into a photo box where photos and cards and favorite quotes can be easily interchanged.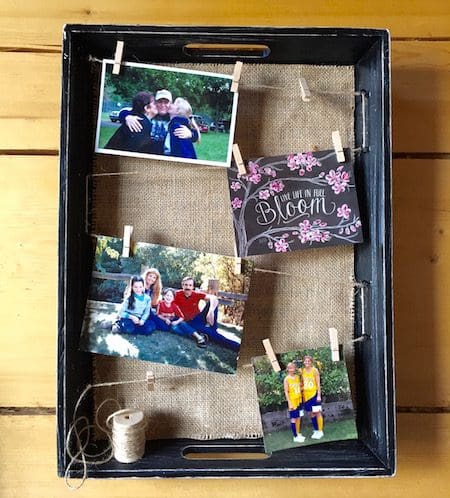 At yesterday's gathering, we talked about loss and sorrow and how we live in a broken world of broken dreams. Which means many of us are going to lose the people we love to cancer or drugs or miscarriage or divorce. And we're going to lose our jobs and our investments and our homes to financial reversals or natural disasters. And we may lose a cherished way of life, and our sense of purpose and meaning.
But what if God could pick up the shatters of our broken hearts and broken dreams and create something new and useful and gorgeous again?
He can.
And so the barn. It's not that I want to live in a house that looks like a barn; it's that I want to live in a repurposeful place.
A place that was once useful but, in time, was no longer needed, was no longer cared for, was left alone, started falling apart.
And I want to fill this repurposeful home with family and friends and strangers. And I want all the guests to be reminded that something new and gorgeous can come of their lives at a time when they had given up hope.
I want to be a Hope Giver living in a hope-giving place.