There's a difference between appreciating something and having something take your breath away.
I appreciate that I have a dependable vehicle. But I find myself holding my breath over certain strains of music. Or wildlife in my backyard on a snowy day.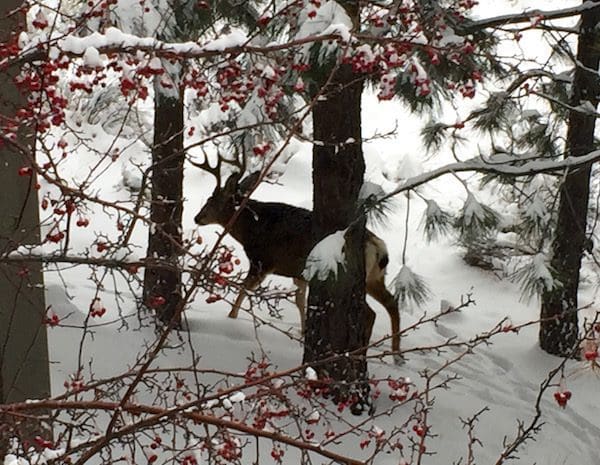 Wildlife and wild color in my backyard (photo: Marlys)
A while back, the title of a magazine article caught my eye: "25 Things That Take My Breath Away."
I remember thinking, if we're going to list things that take our breath away, then we probably ought to pay closer attention.
To life.
And to the people who make life worth living.
To the things that cause us to hold our breath without realizing we're holding our breath.
To simple pleasures — like, the steam of hot cinnamon tea first thing in the morning, sharing a meal with irreplaceable friends or family members, hiking a favorite trail that follows a burbling creek, a non-put-downable book read near flickering firelight.
Having said that, here are 7 things that cause me to hold my breath:
Certain music
A friend sent a link to a video featuring the production of an Ed Sheeran/ Andrea Bocelli duet of the song "Perfect." And I found myself holding my breath toward the end when the two singers harmonize in Italian. Breath-taking harmony.
Snow-capped mountains in summertime
I came across this photo on my phone of downtown Mirror Pond against the backdrop of Middle and North Sisters, and I held my breath and was amazed all over again that I get to live near this much beauty, that this much beauty is so everyday in my life.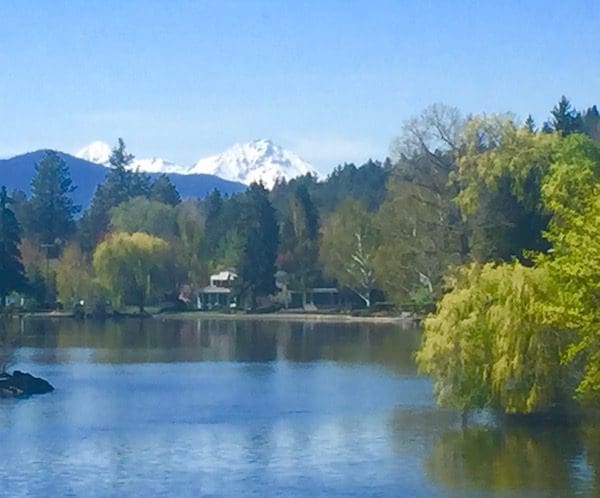 Middle and North Sister as backdrop to Mirror Pond (photo: Marlys, last summer)
Snow falling
Even though we've enjoyed teasingly balmy temperatures this past week, those of us who live in this high desert region nestled up to the Cascade Range know that Old Man Winter has probably not had his last say.
There is something magical, whimsical, mesmerizing about the fluffy white stuff that dances and twirls down from heaven and causes even the homeliest, most ordinary earthbound objects to be covered in timeless beauty.
Freezing fog ice sculptures
There's a phenomenon called freezing fog that shows up in our neck of the woods from time to time. And it makes gorgeous sculptures, as in this transformation of metal garden art into ice crystal art. And the amazingness of this occurrence is breath-taking.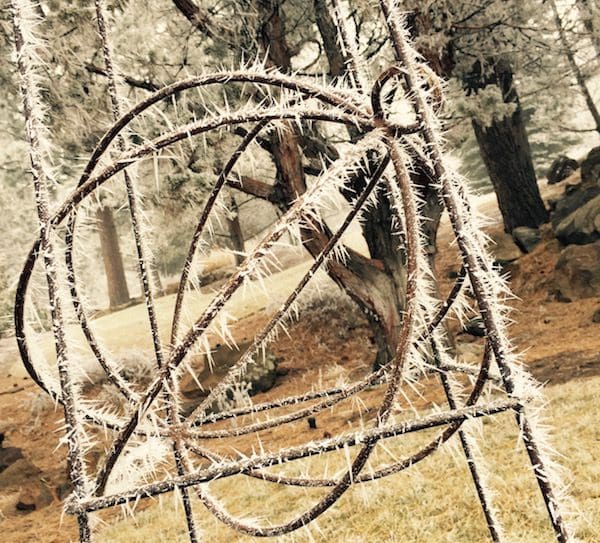 Enhanced garden art (photo: Marlys, not too long ago)
Unexpected, out-of-the routine pleasures
I'm an organized, detail-oriented, list-making, pain-in-the-neck girl. But I also love taking advantage of spontaneous invitations to join friends for adventure. And these adventures usually take my breath away.
Love stories
There's a scene in Pride and Prejudice where Elizabeth, played by Keira Knightley, is walking across an early-morning field because she can't sleep. Out of the mist, Darcy unexpectedly appears.
After exchanging apologies, Darcy ventures forward: "You have bewitched me, body and soul, and I love you. And I never wish to be parted from you from this day on."
"Well, then …" replies Elizabeth, taking Darcy's hands in hers and kissing them. They lean in toward each other, foreheads touching, as the camera circles around to catch the rising sun between their faces.
And I discover I have been holding my breath.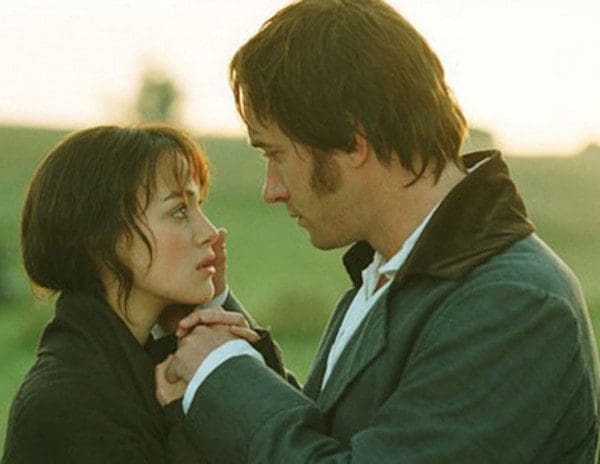 Photo: Bustle.com
Snuggling
And then there's the pure, breath-retaining joy of snuggling with grandkids on so peaceful a day that it needs to be celebrated by staying in pajamas. All day.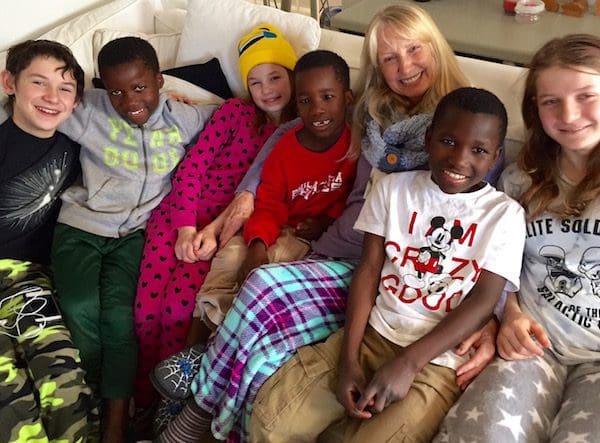 Photo: Josh Conn
One of the side benefits of keeping a gratitude journal is this: It causes us to actively and intentionally notice the so-many things we have to be grateful for.
Likewise, listing things that take our breath away causes us to sit up and pay attention to the miracle that is us, the miracles that encompass us, the miracles that hang out with us.
What is it that takes your breath away? 
P.S. If you found this piece a bit fun or thought-provoking, please share, tweet or pin!