In her book, Bittersweet, author Shauna Niequist wrote that people often say the wrong thing when something bad happens:
But there's something worse than the things people say. It's much worse, I think, when people say nothing.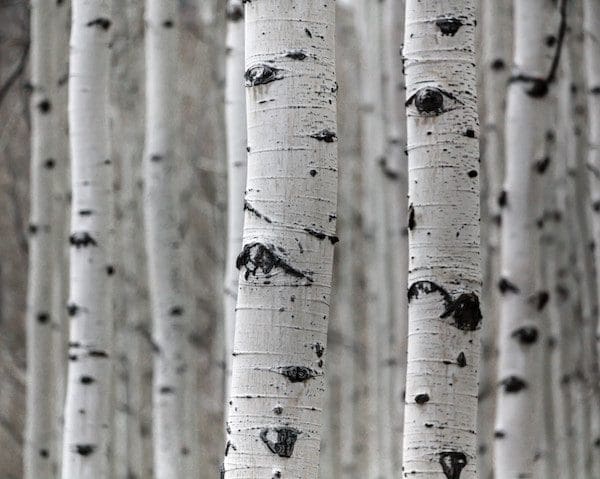 Photo by Patrick Hendry on Unsplash
So, what are the wrong things to say? While not an exhaustive list, here's a start:
1. "I know what you're going through" (then start talking about your own loss). No two losses can ever be compared because people are so wildly unique, because extenuating circumstances are so diverse. Even if you've had a spouse die, you can never know exactly what another widow or widower is experiencing. Instead, say, "I can't imagine how you must feel," and then listen long and well as you invite them to respond.
2. "God doesn't give you more than you can handle." Avoid spiritual platitudes. Instead, ask them about the loss: "What was it like?" Widows and widowers need and want to be listened to. This from GriefRecoveryMethod.com: "The most loving thing you can do is listen to them without judgment, comparison, or trying to fix them."
3. "What doesn't kill you makes you stronger." While we're on the topic of platitudes, 'positive thinking' clichés don't help either, i.e., "Be grateful for the years you were married," or "You'll feel better in time." Of course you're grateful for the years you were married; of course you'll feel better in time. But right at this moment, you're not feeling very grateful your beloved died. Right this moment, you can never imagine feeling better. Instead, try this: "I don't know what to say." Your honesty allows the widowed to know you are a safe person to talk to.
4. "You look really tired; you need to take care of yourself." If your friend or family member looks tired, consider offering to care for them in some way: "I can't imagine how exhausting this must be. Can I come over and clean your house this Saturday?"
5. "It's been months — shouldn't you be over this by now?" Avoid telling the bereaved how long they should grieve. George Bonanno at Columbia University whose work has redefined the science of grief research reported that "ten percent of us experience ongoing, relentless grief that requires counseling. Another 30 per cent or so plunge into deep sadness before gradually recovering." Give the griever plenty of time to process their loss and then recover.
6. "At least you two had a long life together." In a good marriage, no matter how many years it spanned, it's never long enough. My husband, Gary, and I were married 41 years, but we still carried hopes and dreams and plans. Try acknowledging the achievement of a long union: "You guys had an amazing marriage, but I would imagine it wasn't long enough. How's your heart?"
7. "You're still young; you'll find someone else." Certainly in time another love can enhance a life, but the newly-widowed aren't necessarily looking for someone to stop the hemorrhage of loss and sorrow.
8. "At least your husband is no longer in pain." Don't comment on what you think might be a positive aspect about the passing of a loved one. Because there are no positives as far as the newly-bereaved are concerned.
"Aren't you relieved you don't have to take care of her anymore?" No, I'm not relieved; my heart is in shatters.
Or "So sorry, but you expected this, right?" Yes, we expected this, but I still feel wretched, unraveled, demolished. 
9. "You'll want to clear out your husband's (wife's) things as soon as possible." Avoid giving advice—"You should get a dog … join a grief group … take up yoga"—even if it was beneficial to you as a widow or bereaved parent. Instead of giving advice, simply listen. Listen, and ask questions that invite them to talk. And then listen some more.
10. "Let me know if you need anything." It's one thing to say, "Let me know if you need help"; it's quite another to say, "Can I pick your kids up after school and take them for frozen yogurt?" If you live in the same town as your friend, consider texting or calling with a specific offer: "I'd like to bring dinner; what is your family's favorite pizza?" or "We're coming by this afternoon to shovel the snow off your driveway and sidewalk."
::
Shauna Niequist, in her book Bittersweet, writes about losing her job, feeling embarrassed and hurt and tender, and remembering exactly who walked the other direction when they saw her and who walked toward her:
If you don't know what to say, try this: 'I heard what happened, and I don't know what to say.'
Until I experienced my own loss, I tended to shy away from people in grief — not knowing what to say, afraid I'd say the wrong thing — when maybe all they wanted was for me to acknowledge their pain and loss.
So this reminder is for me: Don't walk the other way; say something.
P.S. If you found this blog helpful or informative, please share, tweet, or pin.