On our last road trip together — through Yellowstone down into Colorado and the orange canyons of southern Utah — Hubby was watching for wildlife.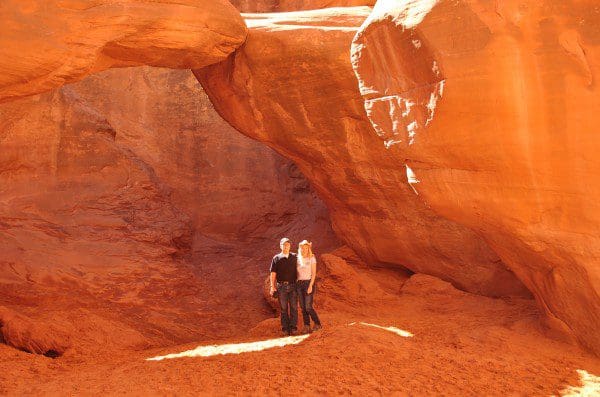 Photo credit: Unsplash
I, on the other hand, was watching for barns.
Every, every time we spotted wildlife, we stopped. Stopped. Turned car off. Got out of car. Adjusted camera. Took a hundred photos.
And every time we spotted a barn, I was lucky if Hubby slowed down enough for a drive-by-cell-phone shooting.
And then, on a recent road trip home from Idaho, I realized that I could stop to photograph old barns whenever I wanted. I could even pass the barn and turn around. This faded red beauty. Out in the high desert of nowhere. With dark green roof. And matching red cupola on top.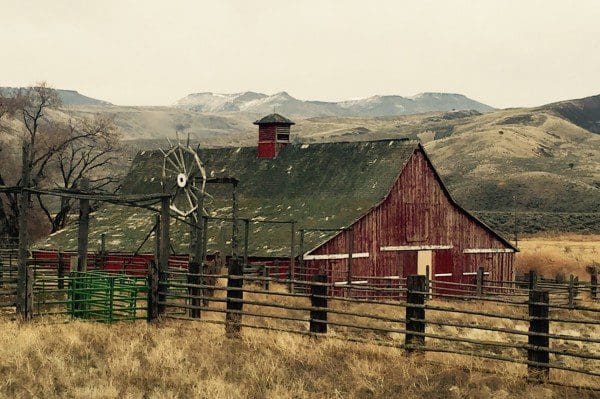 Eastern Oregon barn
When Hubby and I were a young married couple, I read a magazine article about a barn that had been converted into a very cool and interesting house. We were making a job-related move at the time, and I tried talking Hubby into buying a barn for our next home.
This is a man who would do anything for me. Within reason.
Apparently barn-living was not within reason.
When it came to cancer, Hubby used to tell our audiences to look for the positive. I'm sure he would say the same about widowhood.
With that in mind, here are 10 benefits I've discovered from living singly:
1. Photo stops. When you're on a road trip, you can stop and photograph anything you want. (Of course, one could argue here that having a husband with whom to do road trips would negate the benefit of all the photo stops in the world. And of course, one would be right.)
2. Barns. When it's time to buy a place of my own again, I can shop for a barn if I want.
I've blogged about the next two in the past, and they still make the list:
3. Popcorn. I can have popcorn for dinner whenever I want. And for as many evenings in a row as I want. No man would put up with this.
4. Leftover soup dumped back into the pot. Because I'm the only one in the house with whom I am sharing germs. (I promise if you come for dinner, it won't be leftover food dumped back into the dish.)
5. Sleeping arrangements. When I read at night and get sleepy, I can curl up on the couch and fall asleep – snuggled up with the quilt I made from Hubby's shirts with no one to say, "Don't fall asleep, hon. It's almost time for bed."
6. Remote control. I should say something here about being the sole operator of the remote control, but that was never an issue. Since we mostly didn't have a television. Or a remote control. So technically it can't be counted. But I'm trying to reach ten, so work with me.
7. Hmmm …
8. Brain empty.
9. I got nothing.
10. Absolutely no other benefits of life without Hubby.
One of my fellow widows recently said: "You know what gripes me? When I hear other women complain about their husbands. About the little things that don't matter."
She's got a point, you know.
What is it you wish you could change about your spouse? Would you want that change at the cost of being widowed/ widowered? What do you need to overlook?
I would sacrifice any of the above-mentioned benefits of single living — yes, even popcorn for dinner — to do life again with Hubby.
P.S. If you found this post helpful or inspiring, please share, tweet or pin!