Yesterday, we took a train to the world's highest train station. Jungfraujoch at 11,388 feet.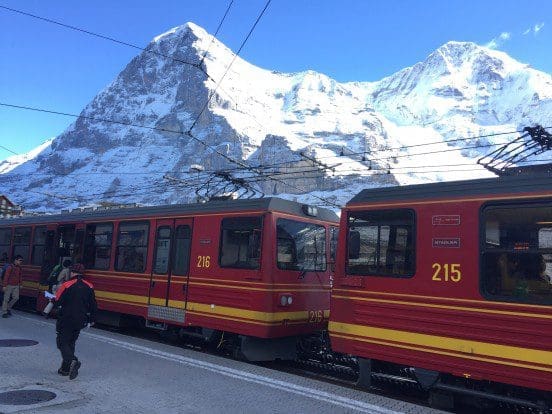 At the end of the line, most of us walked even higher. Eyeball-to-eyeball with a glacier.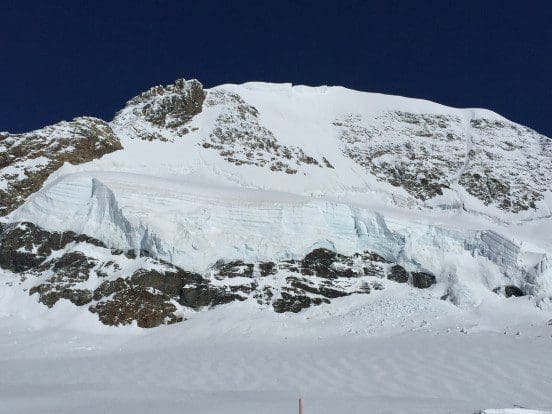 The thing I've loved most about this Swiss walking tour—well, other than 23 new friends from across the USA—has been the movement.
Trekking up into mountains. Following lakeside paths. Exploring in and around centuries-old castles. Traipsing through terraced vineyards. Up and done ancient stone steps, across cobblestoned village streets.
Hubby and I were reasonably active in our earlier years of marriage. Skiing. Tennis. Bike-riding. But it was spotty at best.
Cancer motivated us to add consistent physical activity to our lifestyle. Consistent being the key word.
For us, the key to consistency was this: Doing it together. Because of the camaraderie factor. And the accountability factor.
So, in 3 easy steps:
1. Find a physical activity you enjoy doing. My four kids are marathoners and half-marathoners. Daughter Summer once read an article in Runner's World magazine about a mother and daughter who trained on opposite sides of the country and then met somewhere in the middle to run a marathon together. "You wanna do that, Mom?!" she asked with way too much enthusiasm. I had a better idea: "Why don't you train in Jersey and I'll train in Oregon … and let's meet in Colorado and climb one of the Fourteeners (one of several over-14,000-feet mountains)." I never did hear back from her. Running = not so enjoyable for Hubby and me. But exploring mountain trails in hiking boots or snowshoes? Yes. Definitely.
2. Find someone you enjoy doing it with. There were days when either Hubby or I would rather have stayed home with feet on coffee table in front of fireplace. All that white stuff out there looked so cold. But mostly we spurred each other on toward weekend trail adventures.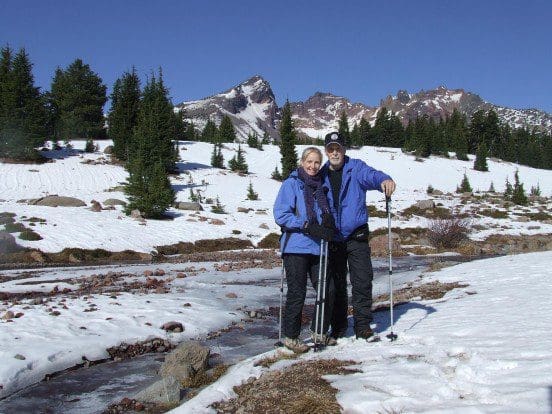 3. Get moving. If you're in treatment or recovering from illness, be sure to consult with your physician before taking on physical activity. For the most part, though, movement—including stretching—is beneficial. A local Pilates teacher friend of mine is fond of saying:
Motion is lotion.
It's unfortunate that my 23 fellow Switzerland trekkers live from San Francisco to the Jersey shore, and from Michigan to South Carolina.
But I've had a brainstorm. Since Oregon is almost exactly in the middle of the United States—or close thereabouts, sort of—why don't we do a *Swiss Walking Tour Reunion* in 2016? Where we can hike the Oregon Alps!
Brilliant idea, yes?