After he was diagnosed with brain cancer, Gary Bonacker—co-owner of a popular bike shop in Bend, Oregon—founded a multi-distance cycling event. Tour des Chutes. Named after the Deschutes River that runs through the middle of town.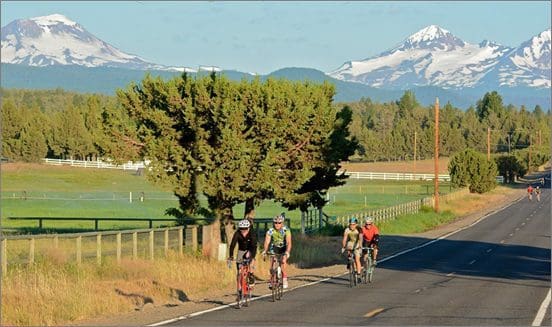 Dave Adams photo
The Tour des Chutes mission? To support cancer care and survivorship for children and adults in central Oregon.
This year's event included a 5K walk/run. "There were 1500 riders and 200 walkers and runners," says Tour des Chutes Director Leslie Cogswell. "And we have $15,000 more in sponsorship!"
The first Tour des Chutes in 2005 brought in a little more than $42,000, an unprecedented amount for a first-year, grass roots event in a town with a populations of 75,000.
In its first ten years, Tour des Chutes gave more than $700,000 to cancer causes. And that doesn't include the 2015 proceeds. All this from a man living past the designated time allotment and struggling with increased seizures.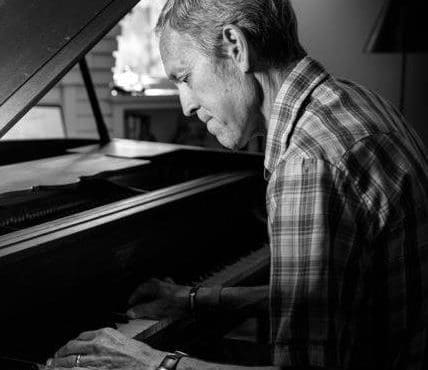 Here are 4 lessons we can learn from this particular cancer hero:
1. Find meaning and purpose. "Starting this event allowed me to take my focus away from the cancer and permitted me to be the man who does Tour des Chutes," says Gary. "I just want to be the guy who loves to ride bikes, go fishing and garden a little. I do not want to be Gary the cancer guy."
2. Count your blessings. Gary says there's not a day that he doesn't go into a deep, dark hole for a while – thinking about things that he might miss — like, dancing with his daughter on her wedding day. "But having a great family, a great workplace and friends, and having something like Tour des Chutes has helped me so much."
3. Acknowledge those who have helped you get to where you are. Gary is quick to give credit to the "compassionate communities of central Oregon." Which they are. Compassionate. He also credits Leslie Cogswell, TdC Director, who has stepped in to facilitate the Tour as cancer continues its relentless march.
4. Encourage community. The first Tour des Chutes was held in July 2005. Gary and his team of volunteers expected about 300 participants, but 750 riders showed up. "Tour des Chutes … is more than just another cycling event," says Gary. "The ride gives you time to reflect on where you are in life, the full meaning of being a part of this world, and time to reflect on the people you love. People love to stay after the ride for hours, talking with friends, meeting new friends and just enjoying the moment."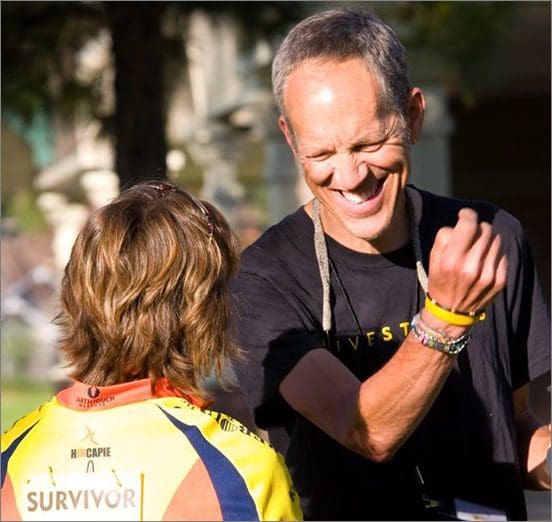 You see why Gary B is one of my heroes. This is a man who is fighting brain cancer while pouring his life into an event that celebrates survivorship and helps fund some very cool programs and support for central Oregon families dealing with cancer.
And really, these are lessons for us all, cancer or not. Finding purpose. Keeping our hearts full of gratitude. Giving credit to others who have helped us in our mission. And encouraging people to connect with one another.
Are there opportunities for you to make a difference for someone else? Are you already involved in giving back and it's made a transformation in your overall quality of life? What is it you do? What is it you'd like to do? What's keeping you from getting started?