The last time I was at Todd Lake was with Hubby, mom-in-law and the sibs-in-law. On a warm August day just five months ago. Yesterday I snow-shoed out to Todd Lake from Mt. Bachelor. Packing Hubby's ashes. I sat for the longest time. Looking out across the lake toward Broken Top. Thinking about all the hikes and snow-shoe treks with Hubby in these majestic Cascades. Remembering the family vacation in August and how timely that was.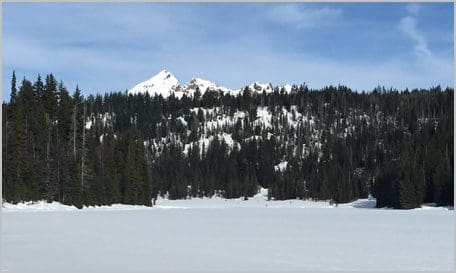 Enough with the procrastination.
I hiked up to a sheltered area beneath impossibly tall trees overlooking the lake. I pried open the urn with long-nosed pliers, pulled out the sturdy plastic bag—instinctively cradling it to my chest—and started sobbing. Long and hard, I wailed. Wow. Didn't see that coming.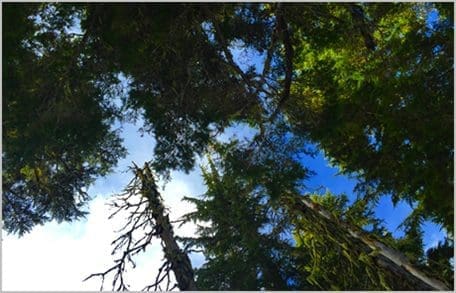 Hubby wasn't in that bag—he is at home with the Father—but his remains represent his suffering. The cancer pain. The indignity of nephrostomy tubes sticking out of his back. The hospitalizations from infections. The side effects of chemo. Of radiation. The loss of appetite. The loss of energy. The spread of disease to bones, to vital organs.
I sobbed for what he suffered. And all without complaint.
From my journal this morning:
I plan to snowshoe out to Todd Lake with Gary's ashes. And if I could say anything to my beloved on this day, it would be this: "Thank you for choosing me as your bride. For your gentleness, your would-do-anything-for-me kindness. Thank you for having a strong work ethic. For holding good jobs that provided well so I could stay home full-time with the kids when they were young. Thank you for being faithful. I didn't take this for granted, but I also never once wondered if you were being unfaithful.
"I'm particularly grateful that you fought cancer well. You disciplined yourself with regular physical activity. You had incredible self-control when it came to sticking with healthy eating. You put up with my recipe experimentation (remember the creamed tuna on toast that didn't turn out quite like your mother used to make?).
"I've been saying good-by to the place where you and I lived and loved more fully than ever before, the place where you took your final breath. Central Oregon will forever be special to me. Life isn't the same without you. But it is good, and I want to make the most of the time I have left on earth before I see you again. I will always love you."
This is what I would have said to him if he were in that scatter of ashes under the evergreens overlooking Todd Lake.
I wore the chain with the two burnished silver charms – one that reads "I love you" and the other with Hubby's name, both in his handwriting.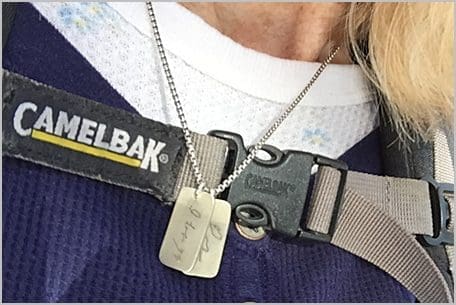 They were tucked under layers, but as the morning warmed up and I peeled off first the ski jacket and then the fleece jacket, the charms made a soft clinking sound. As if Hubby and I were snow-shoeing together. And I wept off and on, heading back up the hill to Mt. Bachelor.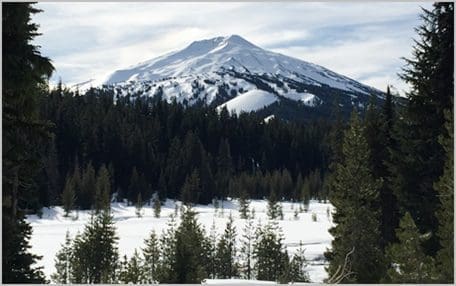 I had no idea how powerfully profound this day in the snowy woods by a frozen lake would be. A sweetly sorrowful experience. Ceremony. It's not just something we humans make up to mark milestones in our lives. It's critically important for saying the things that need to be said upon closure—or a new beginning—of an important life event.
Although eyes wept, heart was filled with gratitude for having shared this life with Hubby.