Understandably, Hubby gets a little nervous when I approach him with anything sharp. One of Hubby's nephrostomy tubes clogged up. Last night I played night nurse. All night. Dispensing meds through Hubby's port. And I did a darn good job of not poking the patient where he shouldn't have been poked.
We checked into Hospice House this morning—no room in the inn last night—which means the medical care for my favorite patient is now off my shoulders and squarely on the shoulders of those who know what they're doing.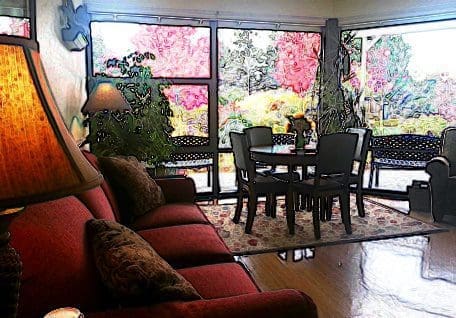 I'm sitting at the window seat in Hubby's room – one of six rooms here. Six patients at a time. Lots of nurses and only six patients. Spacious. Private bath. In-room refrigerator. Comfy, over-stuffed lounge chair. There's even a couch that has my name on it for tonight's sleepover.
The dining space is stocked with plates and cups. And cookies and hot beverages. A private seating area overlooks a small pond littered with goldfish. Someone's playing the grand piano in the living room even as we speak. Claire de Lune.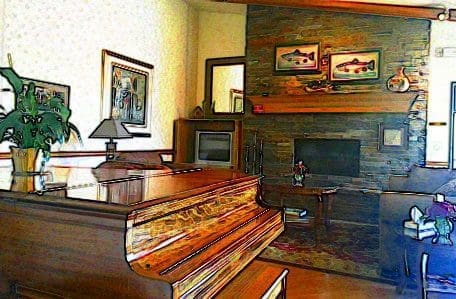 Hospice House probably isn't a place you want to check into anytime soon. But if a terminal patient wants to be safe and comfortable in a place filled with compassionate people, then what better resort?
Grateful for this beauty, these compassionate people, this peace.